Our flagship product is UKC Manager™ which is a software application based on NTC's technological solution for predicting dynamic reduction in under-keel clearance (ukc) prior to entering shallow waters and confined channels. It is designed to be used by the ship officers as part of their passage planning procedures to optimize payload, estimating the tidal window and to ensure safe transit speed through ukc critical areas along a planned route.
The software is based on well-accepted theories and methods in ship and marine technologies and can be applied to any displacement hull ship, such as oil/crude tankers, bulk carriers, product tankers, chemical tankers, Ro-Ro vessels, container vessels, passenger/car ferries.
Passage Planner™ is a further development of our UKC management application and is based on the STCW Code regarding voyage planning as well as standard bridge procedures. Passage Planner™ can be tailored to meet any specific report set-up.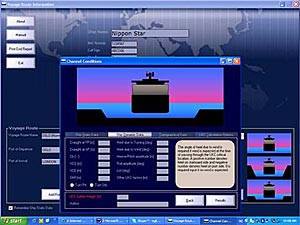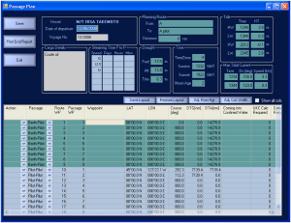 Our software products are delivered on CD and designed to run on a PC with Microsoft® Windows 2000/NT/XP/Vista.
A 30 days free-trial version can be downloaded for evaluation and demonstration purposes.
Please contact our sales and marketing office for further information on software license and maintenance fees.